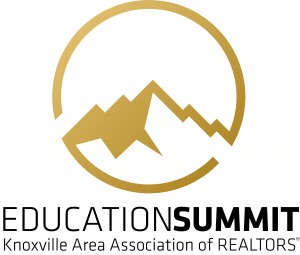 The KAAR Education Summit provides an opportunity for attendees to enjoy dynamic speakers, customized break out sessions focusing on current Real Estate issues, Continuing Education (CE) opportunities, networking, and much more.
Following a two year absence, KAAR members' favorite Education Summit returns, Tuesday, November 1st at the Knoxville Convention Center. This year's Summit features a full day of fresh, future-focused content, rave-worthy speakers from across the country, elevated programming, and facilitated networking.
Tickets will be made available the beginning of September.
Breakfast keynote: Today Matters, 12 Daily Practices for Tomorrows Success
Agent Extinct: How to Survive the Ever-Changing Real Estate Market
Hot Sauce Please! Proven Strategies to Spice Up your Real Estate Marketing
Sill Rabbit, It's a Turtle Race
How to be a Lead Gen Machine
Build Your Influencer Brand
Make it Rain: Real Estate Investing for Real Estate professionals
7 Wealth Accelerators You Need to know about
How's that working out for you? Hot Legal issues in Real Estate
Real Estate karma: Unethical, Illegal, or just plain Rude
It's got my eye on you! Surveillance and real estate
11 ways to lose your license
*Session titles and topics are subject to change
Thank You to our Sponsors