Community makes up who we are. As an association, our members and affiliates desire to invest in their communities: local, regional, state, and national. KAAR strives to provide opportunities and resources for our members to do just that.
Refugee Children Christmas Donations
KAAR is partnering with 
Bridge Refugee Services
to provide Christmas gifts for refugee children in Knoxville. Bridge aims to provide opportunities for refugees to rebuild their lives after suffering persecution so that they may become productive, contributing members of the community. The following are Bridge approved Christmas gift ideas:
Sports balls - basketball, soccer, tennis sets, kickball, jump ropes, hula hoops
Art sets
Makeup/ hair accessory/products/perfume sets for older girls
Bead/ jewelry making sets
Music toys
Science/engineering sets - experiments or magnets
Toy cars
Sidewalk chalk
Legos
Letter/shape matching toys/play mats
Doll houses
Lockable journals
Puzzles
Electronic books/games that help teach English vocabulary
All donations must be dropped off at KAAR by December 15 at 4:30pm. There will be a Christmas gift wrapping party on December 16 in the Education Center at KAAR. More information about the wrapping party to come.
If you have any questions, feel free to contact 
Jeff Fyke
REALTORS are Good Neighbors
Every year, the National Association of REALTORS® hosts a week of volunteering as a part of thier REALTORS® are Good Neighbors program.
This year, REALTOR® Volunteer Days were June 4-12, 2022.
June 4: Dragon Boat Festival
PADDLES UP! Join Knox Area Rescue Ministries (KARM) in celebrating its 18th Annual Dragon Boat Festival on the Cove at Concord Park on Saturday, June 4, 2022. It's a great opportunity for you to make an impact in the lives of the least of these in our community.
Practice Week Volunteers – Tuesday, May 31, Wednesday, June 1st from 4:30-9pm.  Helping teams on and off boats, tracking score of practice races.
Event Photographer (all shifts)
Kids area volunteers 12-4pm
Lunch Tent 10-2pm
Runners – bring teams to waterfront when it's their turn to race 1-4pm
Unloaders (assist unloading teams vehicles and using golf cart to bring items to tents) 6-8am
June 10: Emerald Youth Foundation
June 11: Ukrainian Care Packages
Since 2010, KAAR has supported the children of Youth Villages through the Backpack Heroes initiative. Over that time, KAAR's members have provided backpacks completely filled with school supplies for over 3,500 children. That totals over $175,000 in generous donations. Money for this program is raised through the Birdies for Backpacks Golf Tournament. You can read more about KAAR's involvement with Youth Villages HERE
Our 4th Annual Birdies for Backpacks Golf Tournament was Tuesday, June 21, 2022. We had a great day of golf at the beautiful Willow Creek Golf Club in Knoxville, TN. The event included a 4-person scramble, lunch and door prizes.
Congratulations to Haun Construction for taking first place (Apex Apparel was second and Bank of Tennessee was third). Brad Jacoby won the closest to the pin contest, and Haun Construction had the longest drive.
Birdies for Backpacks raises $15,000 each year to fund the Backpack Heroes program at Youth Villages. This program provides backpacks and school supplies to children in need across East Tennessee. Because of your support, 300-400 fully supplied backpacks will be provided for students from Chattanooga, all the way to Johnson City, Tennessee.
Increasing Literacy with Little Libraries
In 2021, only 40% of Knox County students were reading on grade level by the third grade. The Knoxville Area Association of REALTORS partnered with Read City USA as a part of an October and November community involvement initiative.
KAAR members built 13 Little Free Libraries that were installed in the 12 county region that KAAR serves. Brokerages and agents sponsored the libraries and continue to monitor them, keeping them stocked and maintained.
Check out the article from KnoxTN Today: Jacobs Thanks KAAR for Reading Boost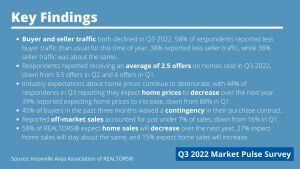 Market Pulse Survey – Q3 2022 The Market Pulse Survey gathers on-the-ground information about local market conditions from members of the Knoxville Area Association of REALTORS® based on their client interactions and real estate transactions in the previous three months. Key Findings Both buyer and seller traffic declined in the third quarter. 58% of respondents…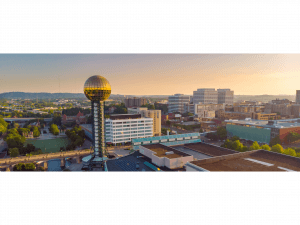 The State of Housing Report is published annually by the Knoxville Area Association of REALTORS® to provide its members, community stakeholders, and policymakers a comprehensive analysis of East Tennessee's housing market using the latest available data. The report explores emerging demographic and housing market trends to help real estate practitioners and industry leaders better understand the region's housing challenges and how to address them.